Name: Lauren

Location: South Jersey. Near the towns of Marlton, Voorhees, and Medford.

Age: 16.

Looking for: A guitarist and a saxaphone player. Preferably alto or tenor. Also, a singer. (Male or female, no screaming, we need a nice singing voice that's on key and sounds clean.)

Primary Instrument: Keys. (Been playing for 7 years.)

Other Instruments: I strum the guitar when given the chance, but to tell you the truth, I'm really horrible.

Bands or artists who have influenced you: Toots and the Maytals, The Wailers, The Skatalites, Madness, The Specials, The English Beat, The Upsetters, The Toasters (to some extent) The Slackers, Hepcat, The Aggrolites, Desmond Dekker, and punk bands such as the Clash and the Dead Boys.

Previous band/musical experience: HAH! Yeah right. No one around here wants to start a decent ska band. Although we do have some decent members already starting the current one up.

What kind of band you are looking for: Traditional ska and reggae band. This is not going to be a ska core or third wave ska band, and it is going to be serious. We want to play shows eventually, around the Jersey and Philadelphia area. I also want this to either eventually lead up to, or give me practice for being in a touring band. We have practice about once a week (twice once it becomes spring) and we already have a trumpet player, drummer, bassist, trombonist, and keyboardist (me.)

Gear: Yamaha keyboard. Don't ask me what my other band members have, because I haven't the slightest idea. They're instuments, you know?

Anything else you think we should know: It's a plus if you drive! (But you don't have to. None of us do.) Age doesn't matter much, it's just if you're out of highschool you have to know we all have school to attend, even though we're serious about the band.

Feel free to post a picture if you'd like: A picture of... me? I don't know why this would matter, but okay.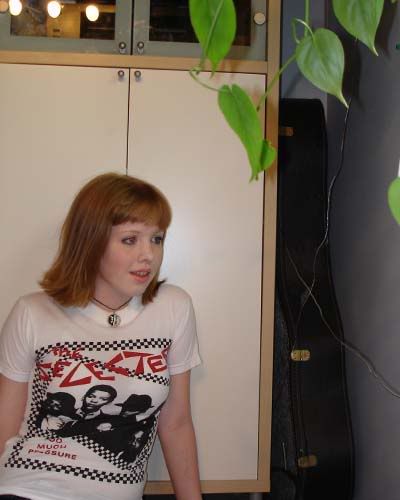 Well. That's it I guess, if you want to talk to me about it, IM me at IDoTheReggay. Either that, or comment. You can also throw me an email at IDoTheReggay@hotmail.com, but I don't check there much, so don't expect a prompt response! Thanks a lot.